Free shipping on all items! You'll love not having to constantly change the toilet paper.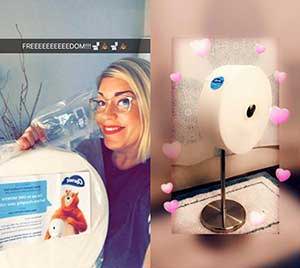 Nothing to lose but the hassle. Shipping is free, the roll holder is free when you buy three rolls, and you can easily return it for any reason.

For a ONE-USER or MULTI-USER bathroom. That's an 8.7" or 12.5" roll diameter. Most people use the Multi-User size because it lasts the longest.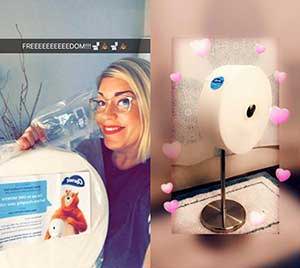 Freestanding in brushed stainless steel, it's fitting for even the highest end bathrooms. And, it's FREE when you buy three Charmin Forever Rolls.

America's favorite brand of toilet paper. It's the same 2-Ply Ultra Soft you know and love, and might just make you sing the Shiney Hiney song!
You should have made this years ago!!! I've been changing the roll for two bathrooms twice a week for years.
This is a lifesaver!

SUZANNE

I was a bit unsure about buying such a large roll, but with a large family I knew we would use up the Charmin. What surprised me was how quickly we all became used to the new format. What seemed like a giant roll quickly became the new norm. We love it!

DON

My kids think this gigantic roll is the coolest thing. Whoda thought?!

KRISTINE

Guys, this is a game changer. seriously.

DOUG

CHALLENGE ACCEPTED. This was made for my house!!

AMANDA

Buy 3 Rolls, Get a FREE Roll Holder (Starter Kit).
Then, Save 20% by Subscribing for Auto-Delivery, or Purchasing 6+ Rolls!